Welcome to Leksands Hockeyskola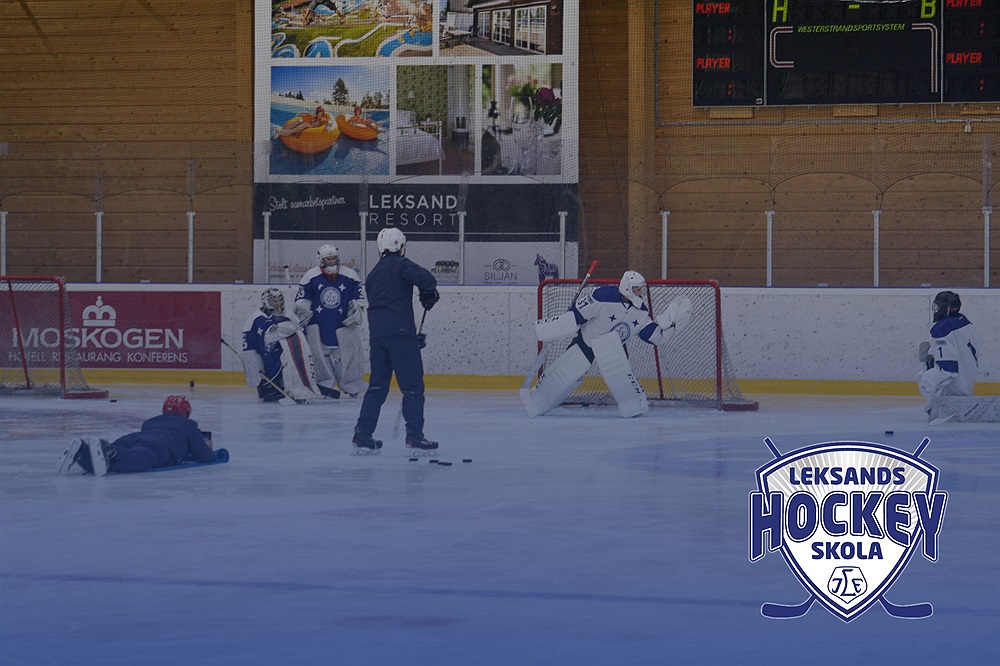 The Leksand summer Hockeyschool is aiming to be a total experience for the participants. We are offering a week of fun activity and learning for kids that play hockey. At the same time we want the visiting parents and siblings to have a great time filled with opportunities for fun and a variation of activity in Leksand
Leksand have a long tradition of hockey and a long tradition of summer hockeyschools. Leksand also have a great variation of activities for the whole family.
We like to fill your week with live activity that are good for all young athletes and especially for young hockeyplayers.
Every week start and end
The weeks start on Sunday with registration between 10:00-12:00 and end on Saturday at lunch. Example: If you book that you will be with us week 26, the Hockey School starts on Sunday week 25.
Date summer 2023
Week 26: Sunday 25 June-Saturday 1 July
Week 27: Sunday 2 July- Saturday 8 July
Week 28: Sunday 9 July- Saturday 15 July
Week 29: Sunday 16 July- Saturday 22 July
Date summer 2024
Week 27: Sunday 30 June - Saturday 6 July
Week 28: Sunday 7 July - Saturday 13 July
Week 29: Sunday 14 July - Saturday 20 July